The Scientific Group for the UN Food Systems Summit held a workshop with the Pontifical Academy of Sciences (PAS) and representatives of Academies from all hemispheres to identify key action areas of science and innovations in support of the goals of the United Nations Food Systems Summit 2021 (UNFSS).
In his opening, Joachim von Braun, President of PAS and Chair of the Scientific Group, stated as objective of the workshop "to identify evidence-based actions with a focus on science, technological and institutional innovations that can move us toward a sustainable food system." He also stressed that food systems need interdisciplinary science.
The Chancellor of PAS Bishop Sanchez Sorondo – a Philosopher – invoked Aristotle by pointing out that both body and soul need to be nourished. Werner Arber, a biologist and Nobel laureate of 1978, emphasized the need to protect biodiversity in order to facilitate crop innovations in the long run. Frances Arnold, bio-chemist and Nobel Laureate of 2018, showcased break-through science that replaces toxic pesticides by a natural approach to fight crop pests.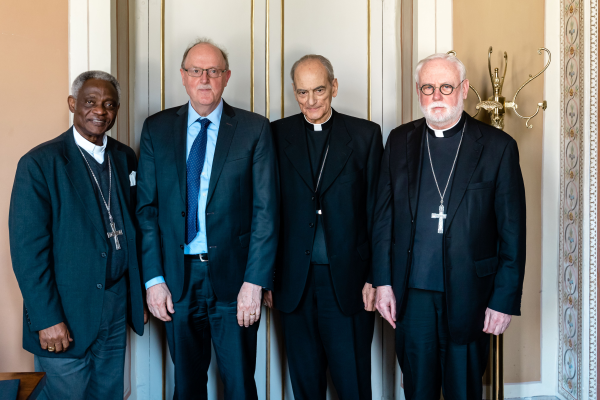 Cardinal Turkson, Joachim von Braun, Bishop Sanchez Sorondo, Archbishop Paul Gallagher (Photo credit: Gabriella Clare Marino)
Volker ter Meulen, President of the InterAcademy Partnership (IAP), introduced a set of updated studies by the world's alliance of 140 academies on science, technology and innovation for transforming food systems. The studies offer clear recommendations, including setting up a process similar to the Intergovernmental Panel on Climate Change (IPCC) with a focus on food which could function as a structured science-policy interface. Studies on science for a sustainable food system in Latin America, Europe, Africa and Asia were also presented.
Archbishop Paul Gallagher, Secretary for Relations with States of the Holy See, highlighted the Vatican's expectations of the Summit, including a focus on small-scale producers and attention to conflict resolution for food security.
FAO Director General, QU Dongyu emphasized the role of science and innovation in the transformation of agri-food systems and the need to increase investment in science. UN Special Envoy for the Food Systems Summit Agnes Kalibata stressed the importance of using science, policy and innovation to end hunger and improve livelihoods in the food system. She underlined the important role of the Scientific Group for the science- and evidence-based Summit agenda.
Cardinal Turkson from Ghana, also quoting Pope Francis, requested that we must not forget that hunger is unacceptable. He stressed that finance for the action agenda to end hunger must be mobilized through the Summit.
The program of the workshop is available here. The deliberations will be shared in due course on the PAS youtube channel.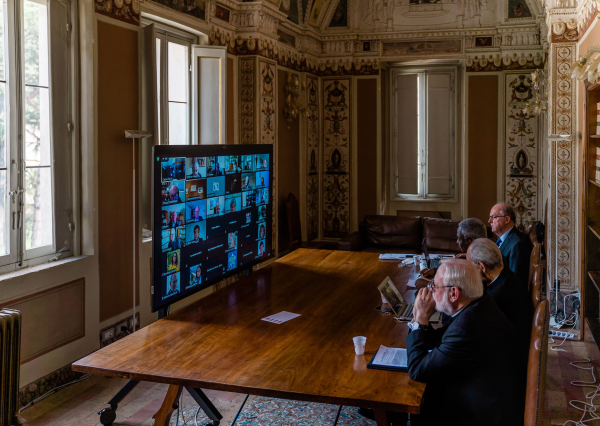 Photo credit: Gabriella Clare Marino